As aquatic and sports facility design & construction specialists ATI Wave cover everything from the initial design through to client handover of your new aquatic centre or sports facility. Construction starts with fit-for-purpose design. We understand what is required to achieve successful outcomes - ATI Wave practical knowledge and experience in the sport and aquatics industry is critical for our clients. We listen and work closely with you throughout the entire aquatic and sports facility design and construction process.

With a track record of successful project delivery for commercial learn-to-swim facilities, Council recreation and leisure pools, high performance training centers and discerning private clients, ATI Wave delivers high-quality, cost-effective sports facility construction & design tailored to your brief and budget. 
ATI Wave's experience in controlled environments gives our team a strong understanding of all aspects of efficient facility design and construction, including materials selection, HVAC, air handling and climate control requirements, pool and filtration systems. We are constantly exploring and integrating the latest new aquatic centre and sports facility technologies into the design and construction process.
ATI Wave's commitment is to provide best practice and innovation to get the best result for you, not only in building your sports facility or new aquatic centre, but also in the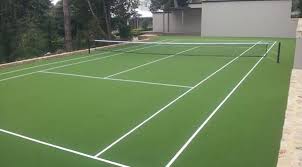 ongoing operation of the facility.